STUDY TOUR TO GEORGIA AND/OR ARMENIA
Tbilisi, Georgia | 14-20/09/2024 &/or
Yerevan, Armenia | 20-26/09/2024

Aim group: Conductors and vocal leaders
Discover two choral traditions at the crossroads of Europe and Asia
Join us and discover the wonderful heritage of countries that are somewhat remote and the refore all the more remarkable in their heritage of choral traditions. Through exchanges with choirs, composers, workshops and concerts, you will enrich your knowledge, your repertoire and your personal treasury of experiences.

We have designed the study tour as a modular system where you can choose between three possibilities and either visit one or both countries. The first and last days are always planned as travel days.
Option 1: Study tour to Georgia | 14-20/9/2024
Option 2: Study tour to Armenia | 20-26/9/2024
Option 3: Study tour to both countries (Georgia and Armenia) | 14-26/9/2024
(with the option of extending the stay, arriving earlier or leaving later)
The local organiser will organise the programme within the destination, and participants are responsible for their own flight and other tickets.
Contact: jozi.vovk@EuropeanChoralAssociation.org
STUDY TOUR GEORGIA
Tbilisi, Georgia | 14-20/09/2024
Organisers: Tutarchela Youth Choir
For choir conductors, musicians or music events organisers, Georgia is a must! The country, renown as the "Balcony of Europe", is the living cradle of an unique polyphony, originated in the 12th century and declared an intangible world cultural heritage by UNESCO in 2001. To this day, singing is equal to speaking and has existential importance for the Georgians – "Like air to breath". The polyphony varies from village to village, region to region and reflects the variety of languages, landscapes, climate zones and realities of life of the natives living between Europe and Asia. Hard to explain how such a small country managed to preserve its own culture, its own music, language and writing. The latter two are not easy for non-Georgians to learn, but the singing, national dancing, embedded in hospitality, delicious cuisine and wine deeply touches the hearts of the visitors. Georgian singing and dancing are Georgia's most successful ambassadors!
Contact:
Further information: https://www.tutarchela.ge/
STUDY TOUR ARMENIA
Yerevan, Armenia | 20-26/09/2024
Organisers: International Association of the Armenian Culture General partners: Yerevan State University, "Fayha" National Choir of Lebanon, Armenian Choral Conductors' Association NGO, "Menq" art collective
Armenian choral art has old traditions for centuries. Group singing was widely spread among Armenians even in the Hellenistic period, and already after the adoption of Christianity, choral art found its best expression in spiritual and secular music. Until the 19th century, Armenian choral art was monodia. Already in the second half of 19th century Armenian composers included polyphonic singing, creating a harmonious combination of European and Eastern traditions based on Armenian scales.
Nowadays, Armenian culture has multi-format options to offer choral music lovers and professionals. In our country, with rich cultural heritage, there are about 37 state and hundreds of other choirs: spiritual, folk, student, children's, men's, women's and chamber choir of disabled people. We would be delighted to welcome you to Armenia and to discover choral art in our own way, united with the national roots of Armenian culture.
Contact: arevik@iaoac.org, contact@iaoac.org
Further information: www.iaoac.org/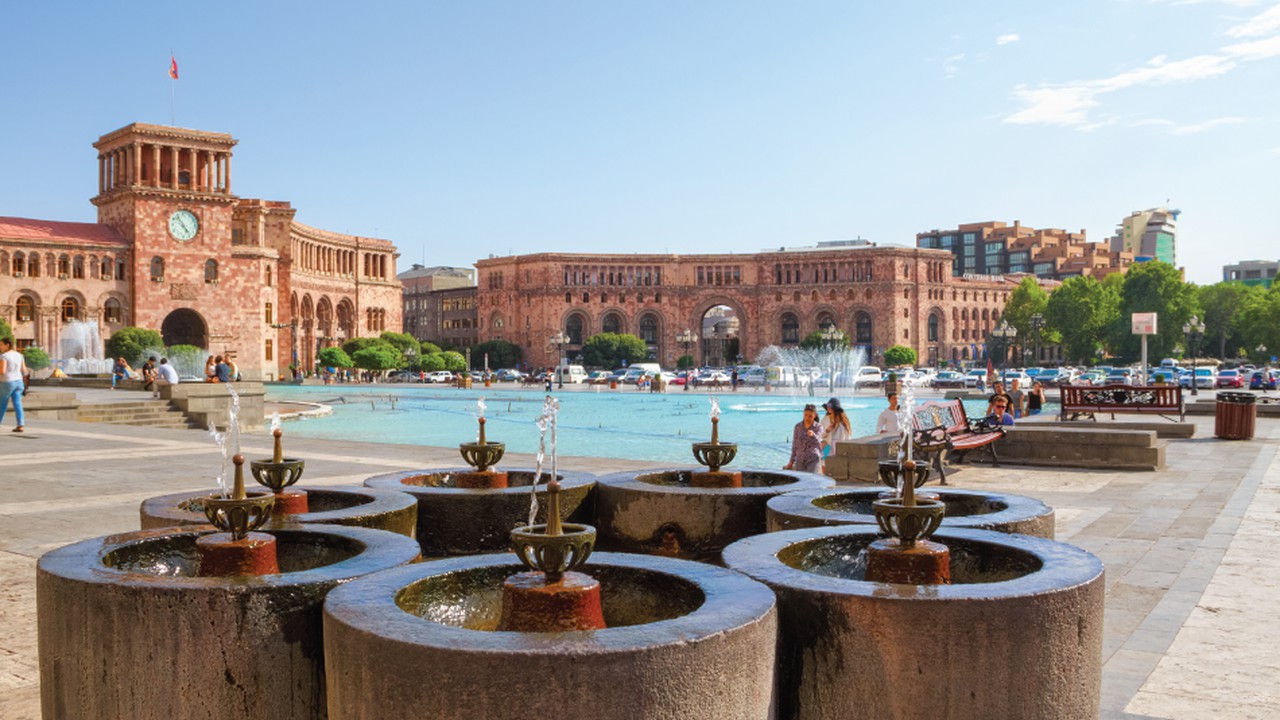 © Shutterstock, Tutarchela Youth Choir, Armenian National Academic Choir, Unsplash